Last Updated on June 15, 2022 by Garden Lady
11 Best Gardening Gifts for mom (for Mother's Day and beyond)
Best practical gardening gifts for your mom: ideas & recommendations. 
Does your mother love to garden? Then getting her a gardening gift for Mother's Day or any special occasion is a no brainer.
Better yet, give her a practical gift for her garden – one that she will actually use and enjoy.
And the best part is that if she gardens often, she is going to use your gift a lot, and each time she uses, (looks at, wears) your present it will bring a smile to her face, because that gift will remind your mom of you – her most cherished flower!
*This post contains affiliate links. If you choose to purchase any of the products I have recommended, I may receive a commission at no cost to you. You can read my full disclosure at the bottom of the page.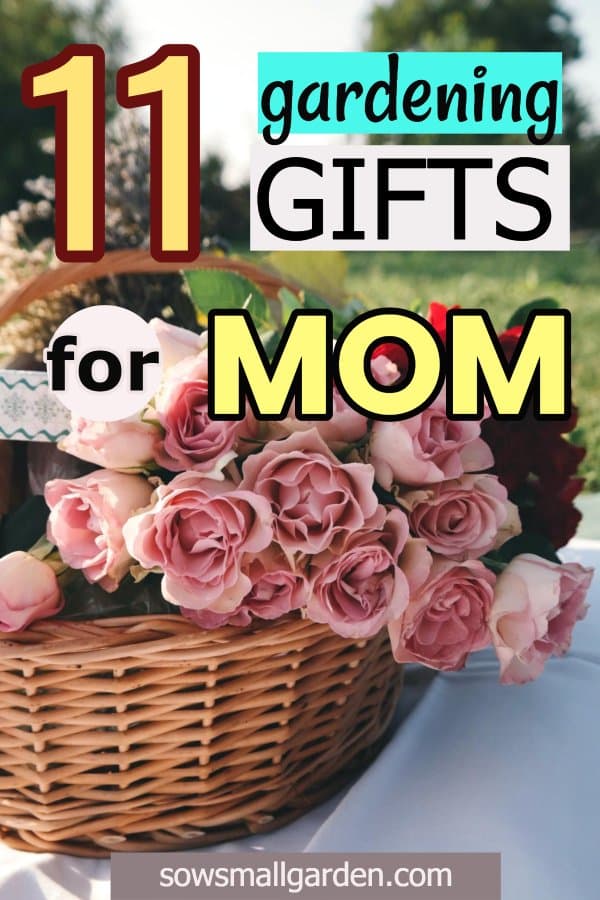 Final thoughts on the best gardening gifts for mom
There you have it – 11 best practical gardening gifts for Mother's Day.
I would be happy to get any of them.
What about you?
I hope you found a beautiful and memorable yet practical gardening gift for your mom to celebrate Mother's Day. Let's wish that she finds joy and happiness in her garden of life.
You have read:
Gardening Gifts for women that love to garden