Last Updated on October 18, 2023
A collection of easy-to-make and healthy vegetable side dishes for holidays.
Oh, how time flies!
The holiday season is about to start and you are dreading to serve the same old boring classic side dishes for Thanksgiving or Christmas family gatherings.
How about trying something new this year?
Scroll down and pick your favorites from a collection of holiday side dishes presented by Garden Lady.
They all are:
easy to make
healthy
vegetarian
delicious
After you try these side dishes, I believe that you will be delighted to make them often not for the holidays only but for weekday dinners too.
To learn how to make it, click on the photos or titles to see the recipes.
Add cranberries to this side dish for Thanksgiving or make it with pomegranate seeds for Christmas.
This tasty and colorful side dish uses red and green cabbage and lots of colorful vegetables for a festive look. It also has a secret ingredient – caraway seeds that give an unusual taste twist and improve digestion.
Can you make delicious mashed potatoes with no milk? Yes, you can!
Super easy stuffed mushrooms recipe. Serve them as a side dish or as an appetizer. They will be an instant hit with your guests. Guaranteed!
Two unexpected ingredients – shredded wheat and pomegranate seeds will dress up steamed Brussels sprouts and make them a holiday worthy dish.
Those dishes are enough already for feeding a crowd. But if you want even more holiday side dish ideas check out the next healthy recipes.
This easy to make eggplant dish pairs great with mashed potatoes and any kind of meat. To speed up holiday preparation – make it with Marinara sauce instead of fresh tomatoes. This dish can be made ahead and reheated.
Any one of the three featured versions of this beet salad recipe will brighten up your holiday table.
Scroll down to recipe #3 – Sauteed Yellow Squash in the featured article.
This side dish pairs well with mashed potatoes, or baked sweet potato.
It can be made ahead and reheated before serving.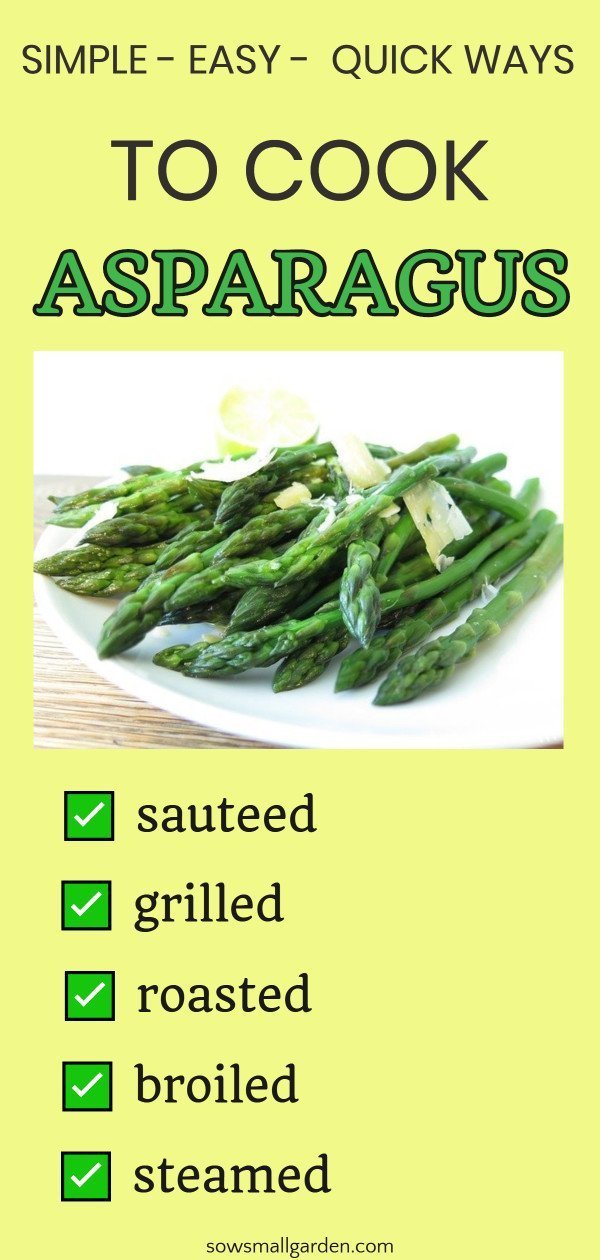 Check out simple and tasty asparagus dishes ideas by clicking on the link above the image.
Boiled or roasted asparagus with butter and shaved cheese will be the simplest side dish.
Or combine baked asparagus, green beans and cherry tomatoes with sliced strawberries and microgreens for a festive holiday side dish.
This simple make-ahead scallion and radish dish can be served as a salad or spread. It's a healthy and keto-friendly recipe that pairs well with sausage, meat, bread, or mashed potatoes.
Related reading:
Check out more fresh garden recipes.
Do not overlook your food presentation!
There is a Ukrainian saying, "Вміла добре готувати, та не вміла подавати". It can be loosely translated as "She spoiled her good cooking by poor presentation".
So, choose not to be that hostess! 🙂
Food is indeed more enjoyable and special when presented in an attractive manner. According to the food scientist "Who we eat with; how food is arranged and described; the colour, texture and weight of plates and cutlery; background noise – all these things affect taste."
You do not need to invest in special themed dinnerware for each holiday. (And where will you keep all those dinnerware sets anyway?) It is better to get a good quality dinnerware and flatware set that looks festive and rich for any occasion.
For example,
dinnerware with a colorful motif that fits any holiday always look crisp and bright on a white tablecloth
white plates with metallic accents placed on a darker tablecloth looks slightly more formal, yet instantly creates an atmosphere of affluence
you also cannot go wrong with "white on white" (white porcelain plates on white tablecloth). Your food will stand out more in this setting.
Beautiful dinnerware porcelain set
dishwasher and microwave safe
Do not forget to decorate your table with fresh flowers.
Turn on soft pleasant music in the background to put your guests in an instant happy mood.
Have a wonderful celebration!
Garden Lady wishes happy Holidays to you and yours!✨
Read related:
Best real Christmas trees for Happy Holidays