Last Updated on August 4, 2023
View a carefully curated selection of the best gardening products created with seniors in mind. They will assist you in taking care of your garden and yard with the least amount of work
For many seniors, gardening is an activity that brings a lot of joy and relaxation. However, it can also be quite challenging as we age to do certain gardening tasks that require bending, kneeling, grabbing, reaching far, or standing for prolonged time.
The solution is simple:
Use ergonomic gardening tools designed with elderly in mind that make it easy and comfortable to garden without straining your muscles and joints too much.
Get lightweight battery operated gardening tools or machines that will do repetitive or heavy work for you!
I have researched the market thoroughly and gathered my top 25 recommendations for the best gardening tools, devices and garden gear for seniors that will help with the variety of gardening tasks such as digging, pruning, weeding, watering, harvesting and maintaining your garden and a small backyard.
You'll discover some cool gardening tools you never knew existed (like a solar powered weeding robot or thumb garden knife) and find exactly what you need to enjoy spending time in your garden again!
*This post contains affiliate links. If you choose to purchase any of the products I have recommended, I may receive a commission at no cost to you.
What to look for in gardening tools for seniors, depending on their limitations or health problems
✅ Gardening tools for seniors, as well as for people with limited strength, weak hands, trouble reaching and grabbing, or for the elderly with arthritis should be:
Lightweight
Easy to grab
Simple to operate
Comfortable to use.
✅ For people that have trouble reaching far or must work while sitting, the gardening tools should have expandable or extended handles.
✅ Elevated garden planters will be very helpful for the elderly that have trouble bending.
✅ For people that can work only while sitting, the garden working area should be elevated to comfortable height and assistive devices for comfortable sitting should be used.
✅ For seniors with impared vision or memory problems, get garden tools with brightly colored handles that are easily visible.
✅ Where heavy lifting or moving is involved – use helping devices and machines.
✅ Additionally, lightweight battery operated cordless gardening and yard tools that are simple to operate can assist with maintaining a small garden or backyard with the least effort.
✅ Also, don't forget about gardening gear that protects the elderly from the sun and rain and keeps them comfortable in any weather condition.
Now, let's get to our list of the best assistive gardening tools for seniors.
Handheld ergonomic gardening tools for the everyday tending garden tasks
I have two favorite companies that make really good ergonomic gardening tools for seniors and people with limited hand strength, arthritis, or carpal tunnel syndrome: Radius Garden tools ( I especially like their garden hand tools collection) and Corona gardening tools.
Radius Garden produces the best ergonomic tools with short handles perfect for arthritis and carpal tunnel syndrome sufferers – people that have trouble with grip. The Radius garden hand tools collection consists of trowel, scooper, transplanter, cultivator, and hand weeder (each tool is purchased separately).
Corona makes ergonomically designed tools with extendable handles that lock to desired length which is perfect for people that have trouble with reaching far or for those that must garden while sitting. Extendable garden hand tool collection made by Corona includes hoe, 3 tine hoe, rake, trowel, cultivator, and weeder (they are sold individually, not as a kit). Corona also has a line Extended Reach which includes tools with very long handles for tree care (no need for a ladder), for weeding in hard to reach places, etc.
1. Best garden trowel for seniors
Radius Garden 10011 Ergonomic Aluminum Hand Trowel
This hand trowel is great for seniors! It has an award winning ergonomic design and a comfortable grip which makes it easy to use. The blade is sharp and made of aluminum which means it is lightweight. And its price is very affordable too!
2. Best cultivator for seniors
Corona Extendable Handle Cultivator
This Corona cultivator is lightweight and you can adjust it to any length between 18 inches and 32 inches. This tool resists rust, chips, and other damage. The grip is comfortable for your hands. Corona offers a limited lifetime warranty on this tool so if anything goes wrong then they will fix it or replace it free of charge!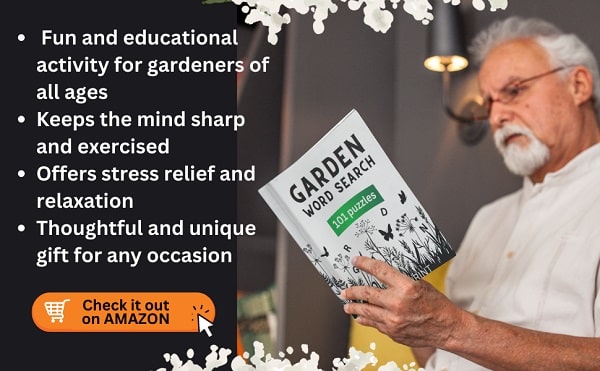 Best ergonomic gardening tools for pruning
3. Best hand pruners for an effortless cut
Fiskars PowerGear2 UltraBlade Softgrip Pruners
Fiskars Softgrip easy to use bypass pruners cut through ¾" branches like through butter. The specially designed contoured handle fits your hand, so it will not be as hard on you. This product stays sharp 5 times longer than other brands and comes with a lifetime warranty.
4. Best Long Reach Pruner for elederly
Corona Long Reach Cut 'n' Hold Pruner
If you have a weak grip, or if you want to cut branches from the ground without using a ladder – then this Corona Long Reach 46 inch pruning tool is for you!
Related reading:
Best weeding tools for seniors
5. Solar-powered weeding robot
Yep! You heard it right! You can let the robot take care of keeping your 200 square foot garden weed-free. Created by the inventor of Roomba, this powered by the sun robot will cultivate your garden for you! And the best part – no need to program it, and you can leave it in the garden all season long.
An interesting fact: the Tertill testers at Cornell university came to the conclusion that Tertill weeding produces as good results as weeding by hand.
See Tertill robot in action and learn how it works in the YouTube video below made by NowYouKnow.
6. Lawn weeding tool – stand up weed puller
Tired of dandelions in your lawn? This 39" long handled lawn weeding tool can help you pull weeds without back bending and going down to knees! It also features the foot pedal which allows putting enough force to sink the tool into the ground easily for grabbing and pulling up an entire weed including roots- it won't grow back again!
7. Electric thermal weeder
Another option to deal with weeds without bending your back or spraying toxic chemicals is to use an electric weed burner. It's useful for maintaining your property weed free since it takes care of weeds growing in cracks in concrete walkways and driveways or on patios made of pavers.
Learn all you need to know about electric thermal weeders and why they are better for seniors than propane weed killers in my article "Electric weed burners: an answer to gardener's prayers".
Gardening tools for seniors that assist in harvesting
8. Twist-On Fruit Picker (an attachment for an extension pole)
Twist-on fruit picker attachment
Need to pick fruit from a tree without using a ladder? Then check out this fruit picker tool that is ideal for picking apples, pears, peaches, apricots, nectarines, plums, grapefruits, oranges, mandarins, avocados and other fruit.
Fruit picker is a twist on tool that you can attach safely to any standard threaded telescopic or extension pole (I bet you have one or two of those in your garage, and if you don't- then order a fruit picker with the pole delivered straight to your door from Amazon).
9. Thumb knife
Thumb knife for easy harvesting
A thumb knife lets you pick strawberries, grapes, tomatoes, beans, eggplants and other fruits and vegetables as well as do light branch trimming by using just one hand! You put a silicone fingertip with a stainless steel blade on your thumb and a cut-proof finger sleeve on your index finger and you are ready to harvest your grape crop! Super easy and fun! (Thumb knife makes a cool stocking stuffer gift for Christmas, don't you think?)
10. Rolling nut picker/harvester
You don't have to bend down to pick up pecans, walnuts, chestnuts (or any other small objects) one by one if you get a rolling nut harvester. The length of the tool can be adjusted for your comfort. Nut picker is very simple to use – just roll back and forth on the ground to collect any kind of nuts, then separate the wires manually and let nuts fall into the basket.
Wonder what else you can use this fun tool for? It's great for picking gumballs, acorns, and fallen fruit.
Adaptive gardening tools for watering
11. Watering wand
Watering wand will help you water plants in hard to reach spaces with ease. This device is especially handy for watering plants in hanging baskets. Pair it with a non-toxic coiled water hose and you have all your watering garden needs covered.
Read related: Truly safe non-toxic garden hose
12. Automatic hose reel
Suncast POWERWIND battery operated hose reel
Winding the hose after watering your garden is a backbreaking job. Did you know that you can get an automatic hose reel, push a button or give a hose a slight tug and it will go back on the reel as if by magic – no bending or cranking required?
Some of retractable hoses are even operated by a battery, like the Suncast Power Wind Automatic Rewind Hose Reel. It features a rechargeable hose winder that is activated by a foot pedal. The unit uses a 12 Volt SLA (Sealed Lead Acid) rechargeable battery to retract the hose automatically. It also includes a manual crank as a back-up system in case the battery is not charged or available (just in case :)).
To learn all you need to know for choosing the best retractable hose reel for your needs, read my article about the best garden hose reels (so worth splurging on!)
Battery operated gardening tools for easy garden and yard maintenance
13 Electric cordless tiller
BLACK+DECKER battery operated tiller (LGC120)
Black+Decker cordless tiller will help you to maintain an already established garden with ease. This tiller has a powerful transmission and two tines that break up the soil. The tiller is powered by a 20-volt battery. It can cultivate up to 325 square feet per charge and its counter-oscillating tines keep the weeds from tangling.
Learn more about 10 best ergonomic manual and electric tillers for a small garden.
14. Leaf blower
Black + Decker electric leaf blower
This comfortable, lightweight yet powerful blower makes cleaning your driveway or the outdoor deck and patio area a breeze! After getting this tool you won't be using a broom anytime soon!
Read related: Best backpack leaf blowers
15. Robotic Lawnmower
WORX Landroid M Lawn Mower Robot
Landroid M Robotic Lawn Mower cuts the lawn all by itself – easy peasy! You'll need to set up the charging base, lay down boundary wire, measure your lawn with an app, and then turn it on. Landroid can cut up to ¼ acre of lawn. (There is a version that can cut ½ acre too!)
16. Cordless string trimmer
Makita Cordless String Trimmer
Makita cordless weed whacker is a quiet and environmentally-friendly way to trim your lawn. It uses no gas, so there is less noise and less maintenance. It's well balanced and easy to operate.
Interested to learn more? Then read a full review of this string trimmer in my article dedicated to the best battery powered weed eaters.
17. Cordless snow shovel
Shoveling snow in winter in your golden years is not fun, unless you use a Snow Joe cordless snow shovel – a versatile tool for quick and easy snow removal on decks, steps, patios and sidewalks. It runs on rechargeable lithium Ion battery which provides up to 22 minutes of whisper quiet runtime moving up to 1,620 lbs. of snow per charge.
Learn if cordless snow shovels are right for you in this article.
Elevated garden beds (elevated planters)
The elevated garden bed is a space-saving, efficient way to garden for people with physical limitations. They are useful for
seniors who can't bend over very well
anyone whose knee joints are too stiff from arthritis to kneel in the dirt
people who are wheelchair bound
people that prefer to garden while sitting.
Elevated planter boxes come in a variety of heights, widths and materials, so be sure to get the one that fits your individual needs.
18. Elevated planters for gardening while standing
For some people with back problems it is easier to garden while standing. One of the best ways for them to get gardening done without having that pesky backache is by using an elevated garden bed. Get a tall elevated planter constructed out of red cedar wood because it'll last for years and resists rot. Usually, tall raised planter boxes are 30-33'' tall, so make sure to read their descriptions before buying in order to get a planter that fits your height.
19. Elevated planters for gardening while sitting
Foreman elevated planter – stylish and long lasting
If, on the contrary, you can garden only while sitting on a garden rolling scooter, you should get a slightly raised planter box: 14-16 inches high. Foreman company produces great looking and long lasting 14" tall elevated planters that will beautify your balcony, patio, deck or backyard and make gardening comfortable.
Gardening tools for moving and lifting heavy objects
20. 8-in-1 Wheelbarrow-Yard Cart-Dolly
WORX Aerocart 8-in-1 wheelbarrow/cart/dolly
Here is your ultimate helper for moving heavy stuff! The special design of this wheelbarrow makes a 200 pound load feel like 17 pounds! It converts between a lightweight wheelbarrow, yard cart, bag holder, dolly, extended dolly, cylinder carrier, rock/plant mover & trailer tote. You also can attach a WORX snow plow to it too. A must-have for your garden and yard!
Read related:
21. Plant caddy with wheels
The iron potted plant stand/caddy on wheels is the perfect solution to easily move your heavy planters around the patio, deck or even inside your house – no more lifting required!
Garden seats and kneelers
22. Knee pads
Knee pads are the perfect solution for relieving pressure points on your knees while gardening. The ergonomic design of these pads makes kneeling extra comfortable. They're lightweight, waterproof and very easy to put on when you want them by using adjustable hook and loop straps.
23. Garden kneeler and seat
Kneeling pad and a garden seat/bench in one! The elevated kneeling pad fully protects you from the cold ground and has handles strong enough to support you when standing up. And if you need some rest from work or just want to sit and enjoy your garden for a while – simply flip the pad over to serve as a gardening chair.
Read related:
24. Rolling Garden Scooter
Work smarter, not harder with a rolling garden scooter. The seat features a 360 degree swivel motion so it can completely rotate in any direction while gardening. Seniors who need to tend their garden while sitting will find this scooter indispensable.
Gear that make gardening for seniors more comfortable
25. Umbrella hat
Don't forget to cover up your head with this cool new umbrella hat – it will protect you from the sun and rain while gardening! The reflective cloth will help keep you even cooler in hot weather and the adjustable band ensures that no matter what size of a head you have, it'll fit.
Related reading:
Learn more about
You have read:
Best garden tools for elderly