Last Updated on June 16, 2022 by Garden Lady
20 Christmas Gifts for Gardeners and Plant Lovers
A list of thoughtful, useful, and easy on your wallet cool Christmas gifts for gardeners and plant lovers.  
Are you looking for a Christmas gift for the gardener in your life?
If so, check out our top Christmas  gifts 2022  that any gardener would love to receive.
From tools and indoor garden kits to gardening books and garden decor, these items will make their green thumb even greener this holiday season!
Let's get started!
*This post contains affiliate links. If you choose to purchase any of the products I have recommended, I may receive a commission at no cost to you. You can read my full disclosure at the bottom of the page.
Christmas related gardening gifts
Got an invitation to a Christmas celebration from a person that loves to garden?
Can't go wrong with a Christmas related garden gift!
1. Garden themed glass blown ornaments for Christmas tree 
A unique gift  to take along for your friend, coworker, or neighbor-gardener's Christmas party!
You can choose from Christmas tree ornaments shaped as sunflower, garlic, garden gloves, watering can, trowel, gnome and much more.
The Lucky mushroom ornament is my favorite. What is yours?
Packaged in a fitted box and ready for gifting, this beautiful 5.5" hand-painted resin Angel of the Garden sculpture with wire wings will please your mother, sister or dear gardener friend.
The statue comes with writing on the enclosed card, "Bringing forth a garden of love and beauty."
It is intended for indoor use and can be proudly displayed on a shelf, table, or mantel.
Related reading:
Decorate your home and yard for the Holiday season with the best solar Christmas lights (12 light styles and shapes to choose from!)
Nature's Blossom bonsai kit allows the cultivation of four different kinds of bonsai trees from organic seeds.
The kit comes with organic soil, seeds, planting pots, plant labels, and easy to follow  "how to grow" instructions.
Makes a perfect gift for a father-in-law that loves to garden.🙂
5.  Organic mini mushroom grow kit
Back to the Roots organic mini- mushroom grow kit is all that's needed to grow gourmet oyster mushrooms right in the kitchen.  Mushrooms are one of the easiest foods to grow indoors and you can start harvest them in just 10 days!
This kit is made in the U.S.A., can be used by those of any age or gardening experience level and backed by a 100% guarantee. 
Garden decor gifts
Little finishing touches that garden decor items provide make the garden a complete and enjoyable space.
7.  Stepping stone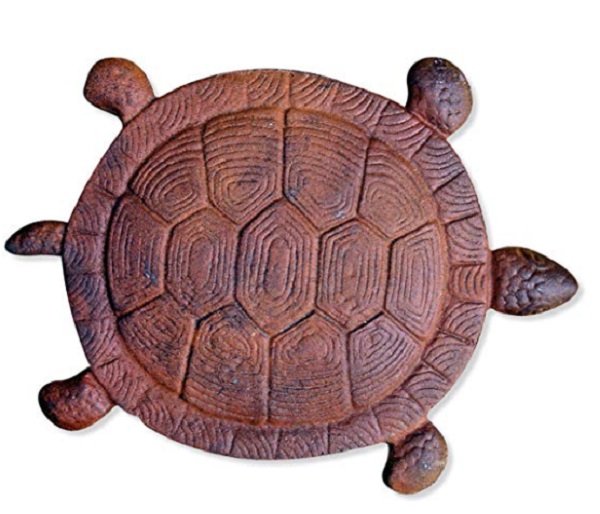 In many cultures the turtle is an auspicious symbol that brings good luck and longevity.
So why not get this beautiful cast iron turtle garden stepping stone as a luck wishing gift for your gardener friend or relative?
8.  Kinetic solar wind spinner
This solar powered wind spinner makes a perfect decoration for the garden or lawn.
It has two tiers of blades spinning in opposite directions. A crackle glass ball sits between the blades and brightens up the night with a mesmerizing light display.
Oh, did I mention that this spinner is backed by a lifetime guarantee?
Gardening gifts with a special touch
These gifts are great for a gardener friend with whom you share a special bond. These presents are intended to be used frequently and remind your friend of a connection between you.
10. Gift boxed flower pot mug with saucer
Your friend can drink from this 14 oz. mug or grow a plant in it – whatever she prefers.
Mugs come in many colors with different uplifting messages written on them. The featured mug for a friend – is my favorite.
The mug is made from food safe material and is dishwasher and microwave safe. Coordinating saucer can be used as a lid to keep your herbal tea warm.
A stainless steel stirring spoon shaped as a gardener spade is included . So clever, isn't it?
11. Keychain with plant charms
This cute keychain with plant charms will make your plant loving friend smile each time she sees it.
An awesome cool gift for gardeners!
Unique gifts for gardeners
Looking for one of a kind, unusual and funny gifts?  Then check out  Etsy and RedBubble marketplace! They have everything: from artwork printed on anything and home decor items to notebooks, stickers, phone cases, mugs, shirts, and more! There is something here that will suit every gardener on your list this year.
12. Funny gardening T-shirt 
A funny gardening shirt designed by truly yours Garden Lady.
  This T-shirt will make a perfect gift for him.
13. Witty gardening shirt for her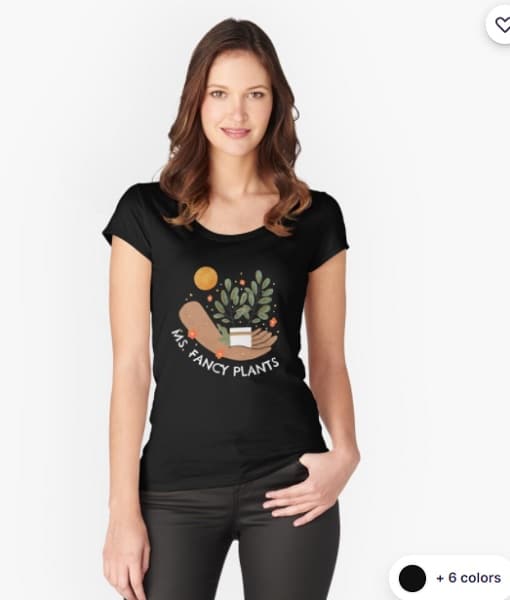 Garden tools
Every gardener can attest that there are no such things as too many garden tools. 🙂
New tools are always welcomed!
Ideal gift for male and female gardening lovers Scuddles garden tool set includes 10 ergonomic heavy duty garden hand tools.
This set has everything necessary for gardening plus the case that protects the tools. The people receiving this present will be very happy to have it.
I like that the tools have bright orange handles, so you can spot them easily in the dirt (don't ask how many trowels with dark green handles I throw out with the weeds.😄) 
16. Bulb planting tool set
Does a gardener in your life have a flower garden? 
Then he will appreciate this high quality Tabor bulb planting tool set. 
The set includes a bulb planter with depth markers and automatic soil release, narrow hand trowel/transplanter, and a metal dibber tool which makes deep precise holes in the soil for easy planting.
Even if your gardener is not into planting flowers that grow from bulbs, the tools are still perfect for other gardening tasks.
Learning Garden gifts
17. Gardener's handbook/planner 
I love this year round gardening companion: week by week vegetable gardener's handbook. It is a resource and journal in one.
This handy guide is
good for any gardening zone

can be used by a beginner or seasoned gardener

helps manage your gardening tasks schedule

contains a detailed weekly to-do-list

has a place for writing notes.
Your gardening friend will be delighted to receive this useful and practical gift.
What gift would you like to get for Christmas, as a gardener?
Share in the comments!
And if you found this article useful – be so kind to share with friends.
You have read:
Best Christmas Gifts for gardeners