Last Updated on September 22, 2021 by Garden Lady
Asian Trees: 9 Asian Fruit Trees for a Home Garden
Asian fruit trees are one of the most popular types of fruiting plants grown in home gardens, both because they bear delicious fruits and because their ornamental value is often great as well.
If you're looking for some unusual Asian fruit to try out in your home garden, then I've got you covered. Below is a list with 9 different types of Asian trees that can be grown here in the US with some information about each one! So check it out and see what interests you most.
A note before we proceed:
The majority of Asian fruit trees will do best in warm climates. If you don't see your favorite tree suitable for growing outside according to the USDA hardiness zone you live, don't fret! For those who're living in colder zones, planting dwarf varieties of Asian trees in pots and bringing them indoors during winter is a great idea. Just make sure that they have plenty of sunlight so plants are able to produce fruit.
*This post contains affiliate links. If you choose to purchase any of the products I have recommended, I may receive a commission at no cost to you. You can read my full disclosure at the bottom of the page.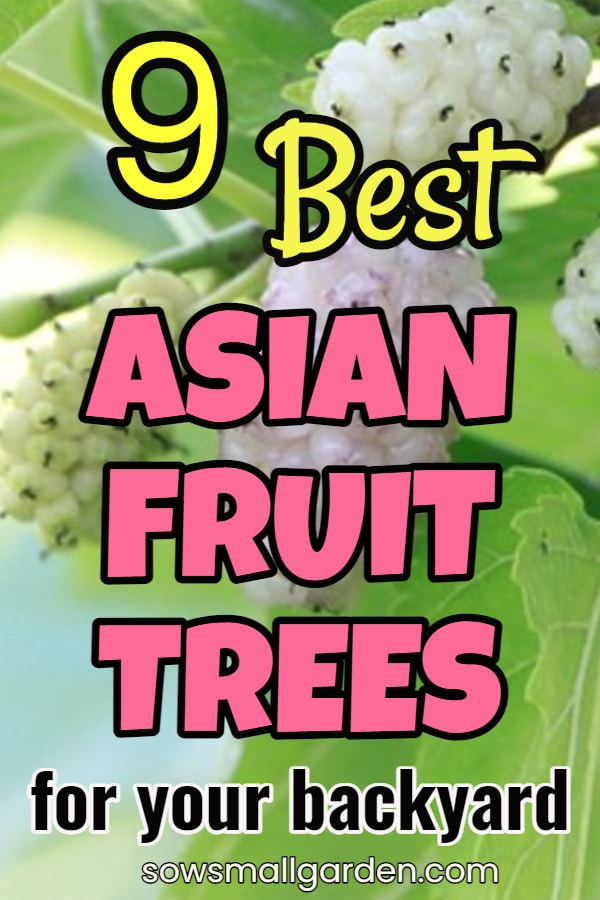 Final thoughts on Asian trees you can grow at home for delicious fruit
The Asian fruit trees for a home garden we've talked about are all easy to grow and produce an amazing variety of fresh, nutritious fruits. And the best part is that they can be grown in your backyard or a pot at home! 
I hope this article has helped answer some questions about which types of Asian fruit trees work well in North America. Leave a comment if you have any questions. And if you like this article, don't forget to share on social media.
You have read:
Asian Fruit Trees (overview, pictures, tips on growing)